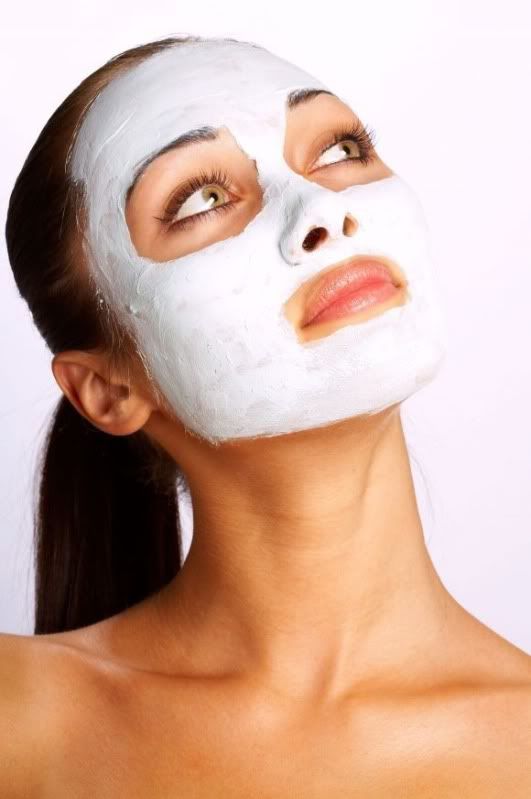 So last night I tried a home made honey facial for the first time. I read once that we shouldn't put anything in our skin that we can't eat, considering our skin is the largest organ in our bodies. I thought about this, and decided to start a whole system of homemade weekly facials, and I am hoping to stick to this new regiment. I made myself a little schedule of simple fast and effective facials four times a week. Here's the schedule I came up with...
Gigi's Facial Treatment
Tuesday=Milk mask
Thursday=Honey, brown sugar and lemon mask
Saturday=Milk, egg and oatmeal mask
Sunday=Honey, Olive oil and egg yoke mask.
Daily leite de Rosa(Rose Milk) and facial cream with SPF 15
I've tried previously all of the above facials with the exception of the honey, which I have to admit I was very pleased with the result. I want to share with you the recipes for these masks, they are very easy and affordable.(=
Milk mask= Place the brown sugar in a small bowl. Brown sugar is made with some of the world's finest oils and is used in many skin care products. It not only tastes and smells great, but it moisturizes and rejuvenates skin while gently exfoliating and removing dead skin cells..Add 3 tbsp. of 2% milk. The lactic acid in milk soothes and softens dry, itchy skin. Milk will help moisturize, while at the same time tightening wrinkles and refining pores.Wash your face gently with warm water and pat dry. Apply the milk face mask to your face and neck, massaging gently for a few minutes, and wash with lukewarm water.
Honey,brown sugar and lemon mask= All you need here is a spoon of honey, a couple drops of lemon and half a spoon of brown sugar.Honey is a humectant, which draws moisture from the air to your skin and brown sugar is a terrific exfoliating agent that removes those dead skin cells that make your skin look and feel dry and flaky. The lemon work as a astringent, cleaning out your pores. Together these three ingredients make a winning team. There's no easier way to pamper your self and feel invigorating.
Milk, egg and oatmeal mask= 2 spoons of milk, 1 egg yolk and half a spoon of oatmeal. This mask is one of my favorites. My skin looks so smooth once I wash it away. Feels like I've been in a spa all day.
Honey, olive oil and egg yoke mask= Here you add just a drop of olive oil, a spoon of honey and 1 egg yoke. Mix it until its a creamy mixture and apply it to you face. Take advantage that its Sunday and cut 2 slices of cucumbers, lay down and place it on your eyes. Its your time!
You might be thinking this is way too time consuming, but actually its not that bad. I take about 20 minutes to do all this. You can whip up these masks in less than 5minutes place it on your face and do what you have to do around the house. I sometimes do leave it on while I am cooking, then wash it off to have dinner. Everything successful in life, whether its for you mind, body or soul requires discipline in order to be successful. These ingredients also will last you a long time, and some of these you always have laying around the house. So if the excuse was, " I don't have money to buy good creams!" You're out of excuses! Milk is about $2.49 a gallon, eggs $2.99, lemons 5 for $3.00, oatmeal $2.49, honey $2.99 and olive oil $5.99. These items are useful obviously for consumption and now for your skin health. See, you'll be killing two birds with one stone. No one can make you feel good about yourself, expect yourself! So go, make the commitment to have a little "ME" time for four days a week, and you'll see that while radiating your skin you will also be relaxing, and building a better you! I will keep you updated on my weekly homemade facial treatment..(=