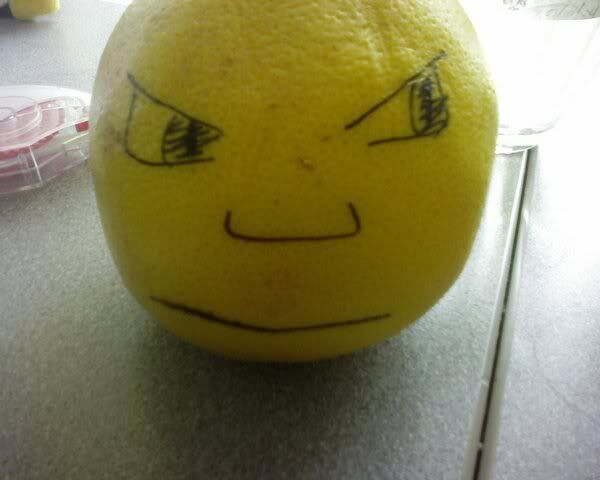 I've always heard of the benefits of grapefruit, so I decided to start including it in my diet, having it for breakfast or as a snack at least 5 times per week. I did a little research to find out what's so good about this sour fruit and here's what I found.
Grapefruit is good for:
Appetite Loss: Grapefruit works as an excellent appetizer as compared to any other drug. It is said that smell of the grapefruit reduces the feeling of hunger. This is the reason why people include grapefruit in their weight loss programs. High fiber contained by this fruit can satisfy hunger and thus, avoids any overeating temptation.
Fever: The pulp or the juice of grapefruit provides assistance to the patient to recover easily from the fever. It reduces burning sensation that occurs during high temperature. It also cures several cases of cold and phenomena. Grapefruit juice, if combined with water, can quench the thirst.
Fatigue: Grapefruit is beneficial in the treatment of fatigue. It helps you to dispel your fatigue and general tiredness caused due to the routine work. It can bring about a refreshing feeling in you when you drink equal amount of grapefruit juice and lemon juice.
Indigestion: Grapefruit is useful for solving the problem of indigestion. It is very light as compared to other food articles and thus, acts immediately on indigestion by easing the heat and irritation caused in the stomach. It improves the flow of digestive juices, thereby improving the digestive systems.
Insomnia: A simple glass of grapefruit juice, if drunk before going to bed, can promote healthy and sweet sleep and thus, alleviates insomnia.
Diabetes: A diabetic patient can safely eat a grapefruit. The consumption of this fruit can reduce the starches from the body. If a patient is diabetic, intake of grapefruit can facilitate you to fight with this health issue.
Constipation: A glass full of fresh squeezed grapefruit in the morning is the best remedy to control the constipation. They result best in stimulating the colon and other parts of the body.
Urinary Disorders: Grapefruit juice is quite rich in potassium and vitamin C and thus, works as the best medicine in the case of scanty urination caused due to the liver, kidney or heart problems.
A glass of chilled grapefruit juice, especially in winter, will help you to get vitamin C. Grapefruit secures a high place amongst various citrus fruits. It's full with the benefits of nutrients, vitamins, potassium, lycopene and refrigerant. Along with these, it also contains calcium, sugar and phosphorous. It is termed as an excellent appetizer.Grapefruit, which is known as a powerful drug-poison eliminator, are many. It works as a natural antiseptic for external wounds. It works as a liver tonic for the human body. It contains high water content which helps in changing the complexion of the skin along with increasing the metabolism. The pulp of grapefruit supplies healthy bulk to our body which aids bowel action. It also helps to quench the thirst and thus, reduces the burning sensation that arises during fever.
(References: Asia Pacific Journal of Clinical Nutrition and Agricultural and Food Chemistry)